How Much Does Custom Software Development Cost?
Despite the cost differences, entrepreneurs have always preferred to opt for customized software systems over pre-packaged solutions because of their flexibility. Even smaller businesses are profiting from investing money in custom software development because their end-users are curious and are awaiting a new product to lead the market. Do you want to be that market leader with your solution, then be ready with a pen, paper, and calculator. The cost of custom software development services ranges from $25,000 – $200,000, depending on the project.
Let's say you want to deliver your project faster; will hiring more developers help? Well, software development is a bit more complicated than just hiring more people to get the job done faster. One developer will be working on a single solution much longer than 3 developers would, but it does not mean that hiring, say, 10 developers will get your product done 10-times faster.
Migration is a complex job when you have large amounts of data to fit into a new system. So, keep this in mind when estimating the average cost of development. Typically, most modern applications require some kind of integration with external third-party systems like CRMs, ERPs, or payment gateways. The result of a good designer's work is an interface that simplifies the interaction and has intuitive navigation. Of course, the costs of a UI/UX designer vary depending on the experience and customization level needed. The more complex the design of an application — the more significant percentage of the budget it eats up.
Custom Software Development Cost: Getting A Quick Estimate
More people mean complex cooperation and organizational structure, and complex does not always equal better. When choosing a vendor who offers adequate quality for a reasonable price, it is a good idea not to go with the cheapest options on the market as they would often translate into the worst quality. Some of the cheapest developers in the industry charge around $10-20 per hour, and you cannot expect a high-quality service for such a measly price. Shoot at or above the industry's average starting with $50 per hour, that's your safest bet.
This is an interesting custom software development cost estimation technique where the overall project is divided into smaller tasks and subtasks that are clearly defined and easier to manage. Then all these groups are individually estimated and summed up starting from the bottom to the top, giving you a rough estimation of overall software development cost. Request for Proposal is an excellent practice to estimate custom software development costs.
How Much Does It Cost To Develop An Ios App?
Cleveroad is a competent software development organization based in Central Europe. Since 2011, we've been assisting startups and enterprises of all kinds in acquiring a wide variety of IT services and customized software products. They improve workflow efficiency, address business issues, and aid in the acquisition of competitive advantages. A detailed cost estimate is the most exact one in project management, with about 100% accuracy. It is carried out with the participation of all developers who will be actively engaged in the product development.
These are some of the common costs that go into building custom software. In addition to that, you also need to keep in mind the costs post-launch. These could be the maintenance costs, marketing costs, analyzing/measuring the outcomes, or even scaling the software in case you have built an MVP prototype. The next cost that can be included in your software development is the technology that you will require. You can need different technology experts for your front-end, backend, and other requirements.
Depending on your localities, hiring software developers can be expensive. This is particularly true if you're based in the US or Western European countries, where the hourly-feel of developers average around $100 per hour. The expensive hourly-rate means you'll need to bear a higher software cost. There are occasions where you can save in development fees by building a cross-platform app. A cross-platform app is deployable on both iOS and Android with the same codebase.
How Much Does It Cost To Develop Custom Software
Data integrity and securityare paramount to such business-critical applications. Expanding KFC's mobile presence globally by developing an end-to-end app that enables real-time order tracking and doorstep delivery across Egypt and Middle East. Ultimate guide to software development for a thorough perspective. We outline low-budget innovative strategies, identify channels for rapid customer acquisition and scale businesses to new heights. Define your product strategy, prioritize features and visualize the end results with our strategic Discovery workshops. Validate assumptions with real users and find answers to most pressing concerns with Design Sprint.
Sometimes the integrations are effortless and sometimes they are extremely difficult. Typical integrations like payment providers such as PayPal or Authorize.Net are extremely easy to integrate with. Generally, you would count anything that the user sees when they first come to your application, and then each unique screen behind every button click, link click or menu click. Small applications range from screens, medium are in the realm of and large is anything more than 40. To get a better idea of where you might fall on the spectrum, below are the factors that we find have the biggest impact on a project's cost.
Generally, each link, navigation, or button click constitutes a new screen.
We will be happy to assemble a dedicated on-demand dedicated software development center for you.
Senior developer Senior developers, as their name suggests- can independently work on projects, irrespective of the complexity.
The software development team needs to handle all aspects of your database migration like validation, data conversion, cleaning, analyzing, securing, profiling, and quality assurance.
Both hidden costs should be factored upfront before web app development commences.
Properly testing your custom software is of utmost importance when it comes to custom software development projects. You spend a fortune getting the right-fitted solution for your business requirements. Hence it only makes sense for you to ensure that it serves the purpose and functions smoothly. Next, you need to determine the size of your software development project. In most cases, the bigger the software, the more the price is a general fundamental basis for estimating custom software development cost. This is probably one of the most used or common techniques for making an estimation.
Factors That Determine The Cost Of Custom Software Development
If you already have data in an existing system that you want to move into your new software, considering it is more than what anyone can possibly type by hand, migration will be the way out. And any application with more than 40 screens is considered a large-size software. But when Custom Software Development you're looking to invest in a bespoke software, there's always the question of getting a better ROI than paying for anoff-the-shelfsolution. Swati Sharma, a writer by day and an avid reader by night, works with Classic Informatics, a leading web development company in India.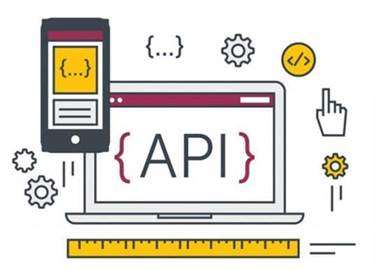 The mobile app has a basic complexity because its main function is to provide users with cooking recipes. By basic complexity, we refer to custom software that majorly provides users with general information. In some instances, it gets data from users, but https://globalcloudteam.com/ they're usually minimal. If you hire a software developer from a large agency, you will pay an hourly fee plus the cost of the software package. If they are an expert or senior developer, your costs will be higher than if they were an intermediate level.
Enterprise-level custom software needs quality developers and may range between $200,000 and $100,00,00,000. In comparison, mid-market software may cost you about $45,000 to $ 60,00,000, whereas the price of a small-scale software may range between $10,000 and $5,50,000. Be rest assured, the cost of developing custom software for your unique business is upfront, with no hidden costs to haunt you over time. The developers have to use RxSwift libraries to add options like fabric, motif designs, and colors in the app. MVVM with Swift is an excellent architecture to follow for high-quality code.
It Team Management Tipswhat To Look For In A Ux Designer When Hiring One
However, Greece will be added to this list, because of the similar price of hiring a bespoke freelancer in the country. Software developers in this region are from Hungary, Czech Republic, Romania, Bulgaria, Poland, and Slovakia. After the new system is completed, migration efforts are run several times to ensure everything is translated correctly and the new system can interpret the data as desired. Certainly, no off-the-shelf software can fulfill every business' needs. Like when you decorate a house or buy a new wardrobe, there are nice options, there are extravagant options, and there is a range in between. Generally speaking, small apps tend to run $50-75K, medium apps are around $75-200K and large apps are $250K +.
Even though there are plenty off-the-shelf automation solutions, custom-made ones can have a true impact on your operations. For instance, a CRM that was built for mass use won't consider the specifications of your company. On the other hand, a CRM that is enhanced with custom plugins and features can propel your business forward and completely reimagine how you manage customer relationships. Take a look at the list below so that you can clearly identify what you need. When a project manager applies three-point estimating, he or she identifies three separate estimates for the costs involved.
To get an accurate estimate for your idea, contact the DOIT Software team. If you are building a small application on a tight budget, you will not require a large team of coders and managers. Moreover, data protection has become a crucial part of every business. You have to think about data privacy compliance throughout the entire development process, and ensure that both your and the user data will be safe after the app launch. The challenge to keep compliance and regulatory functions in-house is bigger than ever with regulations being updated on the market almost every day. We recognize that no two different businesses are the same and therefore, all apps are unique.
Looking For A Software Development Partner?
It's easy for estimates to be wrong when clients don't know their end goals or struggle to explain them. Only when the development team understands the problems you're facing and the desired results, can it truly deliver what you expect and within the discussed price range. A custom software development project can cost between $5,000 to $1,000,000, or more, depending on the elements discussed above. The second factor influencing the cost of software development is the size of the team.
We'll also take into account your business requirements, goals, and size. Then, we'll furnish you with an estimate along with the architecture diagram within 5-7 days. Fixed-rate means that you'll be paying a determined sum for clearly-spelled out requirements. While you know precisely how much you'll be paying the developers, there isn't much room for changes during the development.
For example, if you want to create a corporate website, you might need a map of the location, and a form to gather information from users. Complexity is also affected by the UI/UX design, as the more characters in its user interface, the more sophisticated it is. Millions of people ask Thumbtack for help with their projects every year.
Software development cost isn't merely about the scale or complexity of the app. If you're building a simple app but with dozens of different screens, the cost may rival those of more complicated apps. Therefore, when you are looking into the costs of software development and coming up with your budget for your custom software development, you need to consider these factors. Hopefully, with the rough figures, we gave you in this article, you can get at least an approximate idea of the budget you'll need to get your project done. With the help of a professional development team, you can count on reasonable prices and superb quality, which is exactly what we offer. Intersog experts can help you estimate the cost of the project and then help you get it done without redundant spending and with minimum waste.